About us
Categories:

关于我们

Time of issue:

2019-04-03 00:00:00

Views:

0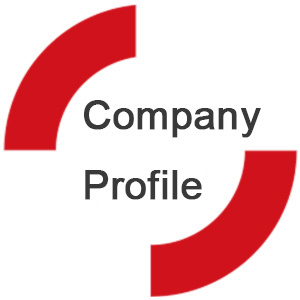 In the past 20 years of business activities, we have provided safe cable accessory products and efficient installation services for various industries such as electric power, energy, steel, aluminum plants, coal mines, petrochemicals, rail transit, etc. that are related to the national economy and people's livelihood. With the rapid development of China's economy, the number of long-distance cross-sea and river-crossing bridges has been increasing, and the number of high-voltage cable laying projects has increased. We have designed and developed compensation devices suitable for different types of cable laying. Make cable laying more professional, more convenient and more efficient.

In the power system, power generation, transmission and distribution, substation and other links have a large number of extensive applications. In 2010, the State Grid began to conduct centralized and large-scale bidding and procurement. We are grateful for the opportunities given to enterprises in this era. We also give back to the society and strongly support the development and utilization of clean energy. So far, we have more than 15 years of construction experience and operational performance of wind power projects, and have participated in Datang, Huaneng, Guohua, etc. construction of wind power projects.

In China, whether it is Tibet with a very high altitude or Mohe, which is very cold, our products are running safely and have already achieved full coverage of China's territory. Along with the power grid, our products provide the source of power for China's power supply security.

Looking at the world, with the take-off of China's economy and the influence of Chinese manufacturing in the world, we are also participating in the infrastructure construction of many foreign countries and regions. Lusaka Western Power Plant Project in Zambia, Bangladesh Power Plant Project in 2012, Ehrman Electrolytic Manganese Project in Gabon, Nigeria 330kV Power Plant 132kV Transmission Line, Gabon Libreville Urban Power Grid Project in 2013, Guinea Gibulo Hydropower Station Upstream Regulating Reservoir Project in 2014 , until recent years, with the footsteps of the Belt and Road, we have used high-quality products and efficient services to measure the new challenges and opportunities that the world has given us.
Keyword:
Cable accessories
Cable termination
Wall Mounted Smart Grounding Box
Explosion-proof box (metal)
Power Gold Cable Termination Transformer Termination
Porcelain sleeve type outdoor terminal Intermediate insulating joint
Composite outdoor terminal
Scan the QR code to read on your phone
Add:Yuhongshaling Electric Power Industrial Park, Shenyang City, Liaoning